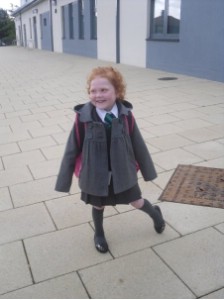 Hi all i'm Linda 36 yrs old from Scotland , have 2 boys Kieran and Connor aged 14 and 11. Have made some dear friends on here too many to mention but u know who you are!

Like lady gaga, Basshunter, DJ Cammy, Cascada, Leona Lewis and loads of others. Fancy a game just gimmee a shout :)
Remembering my gr8 niece kennedy who passed last year 13/09/2010 awaiting a liver and bowel and pancreas transplant (clean sweep ) , love you the world and back lil KK xxx Auntie Linda loves and misses you infinity and beyond, your my world lil angel , be good and Auntie Linda see you soon xxx Photo is KK as we called her... starting nursery! xxx
6 Years old , you were so brave baby.

. .