Loser against the computer

Winner against the computer
Loser against the computer

Winner against the computer

Loser against the computer
Loser against the computer

Winner against the computer

Loser against the computer

Winner against the computer

Loser against the computer

Winner against the computer

Winner against the computer

Winner against

lassie

Winner against the computer
Loser against the computer

Loser against the computer

Winner against the computer

Winner against the computer

Winner against the computer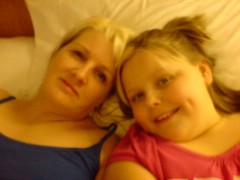 Hello all, My name is norma, I did live in Edinburgh, but now im moving bk to my home town of Halifax, England. I did say that i wouldnt move bk down south, but i didnt know i was going to meet the love ov my life........ Charlie.... he is 2 good to b true... totally amazing, top guy, and i fancy the pants ov him... i bet u are all throwing up now eh!! lmao.
Im leaving some good friends behind, lynda, richard, kirsty, charlie and my bestest freind in the world carolinex.. im so gonna miss u hun, u have always been there for me in every difficult situation i have had, and thats a lot lol, but u have always pulled me through them... i love u to pieces caroline and im greatfull to everything u and charlie has done for me, u 2 are the best. xxx
Just want to say ive met some great friends on ob its the best site ever. and a big thx to all the TDs and ADMIN cos without them this wouldnt b possible. xxx
just want to give a BIG SHOUT to carolinex, rickyswife (lynda), mojo46, jazzy, scotsguy, becky, amy, and not forgetting the man that giz me more trouble than u will ever know ridinhard (Zack) lol omgoodness cant forget my little sweet xxstaceyxx love u lots huni pie xx
Good luck to all u bandits and t/c and enjoy! xxxx
ME AND MY CHARLIE IS HAVING A BABY!!!!!!!!!!