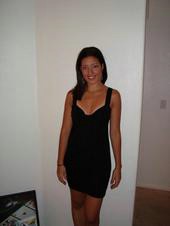 My name is Jessica and I am 29 years old I love this site as the people are soooo nice (well most of them are hehe). I like to play almost all of the games except the action games as they go tooo fast ;) I am pretty good at bg and yaht, so challenge me if you dare! I think I'm getting addicted to this yamb game :( lol
Hmm...a little about me...Some of the things that I love are playing poker, traveling, playing in tournies, reading, shopping, going to the movies, and bowling. I love to eat mexican food, popcorn, cookies, candy...all stuff that isn't good for you lol
Thanks for taking the time out to read some more about me and feel free to email me or whisper me if you want to know anything else.